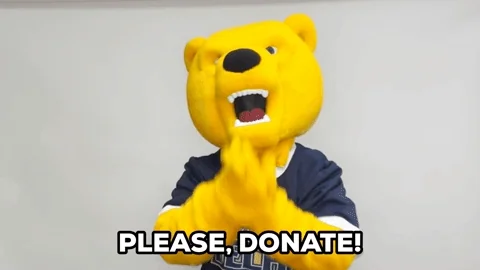 Hey there!

Have you ever considered supporting an amazing online forum that's like having a subscription to a really good magazine, but without the wait for snail mail? Well, we have a fantastic opportunity for you! Donating to our website forum is just like that exciting subscription, offering you instant access to a wealth of valuable knowledge and engaging discussions.

By contributing to our website forum, you become an integral part of our vibrant community. Your support helps us maintain and improve the platform, ensuring that it remains a hub of information and connection for users like yourself. It's like unlocking a world of possibilities and forging meaningful connections, all at your fingertips.

Imagine the impact you can have by supporting a platform where people come together to share ideas, seek advice, and find support. Your donation helps foster an environment of learning, growth, and collaboration, where individuals from diverse backgrounds can come together and make a difference.

So why wait? Join us on this exciting journey of empowering and connecting individuals through our website forum. Your contribution will play a crucial role in sustaining this invaluable resource for the community.

Thank you for considering this opportunity to support our website forum. Together, we can continue to create a space where ideas thrive, friendships are formed, and knowledge is shared. Let's make a difference together!

I would like to share with you some CB Radio pictures of Bozo and his World Wide Circus Mobile around the Potato Field.
The Most Recent Pictures of Bozo's Chevy Silverado 1500.
The following pictures were taken by my friend, Ronnie Soldano with Synchrnyze Photography close to Table Rock in Boise, Idaho. Table Rock is a mountain pillar in the western United States, located just south-east of downtown Boise, Idaho, in the foothills of the Boise Range of the Rocky Mountains. Its summit elevation of 3,650 feet above sea level is 900 feet above the city center. Click Here for Directions.
More Pictures to come....
This page is work in progress and not 100% complete... check back soon.