Moderator: JR Moderator
4 PILL USER

Posts: 23
Joined: Thursday, 31 January 2013, 21:32 PM
Radio: Cobra 29 LTD Classic
Antenna: Wilson Little Wil
Name: Alex Faulkner
Location: Saint Louis, MO
I need some help getting a new camera for my DVR system at work. They put me in charge of it and I know little to nothing about security camera systems. I need a 2.4 GHz outdoor camera that has a range of a least 280 feet. The existing camera quit working but the 2.4 GHz receiver is still good. Will any 2.4 GHz camera work with the receiver? Any input is much appreciated.
---
---
Moderator

Posts: 7383
Joined: Saturday, 12 June 2010, 19:05 PM
Logged in via: iPhone
Radio: Uniden Washington
Antenna: Avanti Sigma II
Name: Greg
Location: Baltimore, MD
Contact:
Wish I could help you. I do know that 300ft is a long way for most wireless cameras.

3's

Greg
"321, the Middle of Maryland"
23 AM "WORLD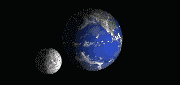 WIDE" 38 LSB
Strong Supporter of America's Original Homeland Security Act
The Second Amendment
Official Moderator - CBRT Complaint Department
Base
Uniden Washington
Mobile
Texas Ranger TR-696FD1C
Handheld
Maxon HCB-40WX
Antennas
Avanti Sigma II
Hustler 102" SS Whip and Hustler Ball Mount
---
Wordwide & Qualified

Posts: 807
Joined: Thursday, 01 November 2012, 21:21 PM
Radio: Galaxy DX-979
Antenna: Sirio Fighter 5000
Name: Keith Goodman
Home Phone: 828-298-7952
Cell Phone: 828-699-6315
Location: Asheville, NC
they be wireless.
CB Handle: PROUD AMERICAN

SEPTEMBER 11, 2001.......Our Loss Will Not Be FORGOTTEN

Veteran: Field Artillery. M40, 155 MM self-propelled howitzer. Bamberg, West Germany, 1975 - 1977.....HOOAH!!
---
---
Who is online
Users browsing this forum: No registered users and 3 guests